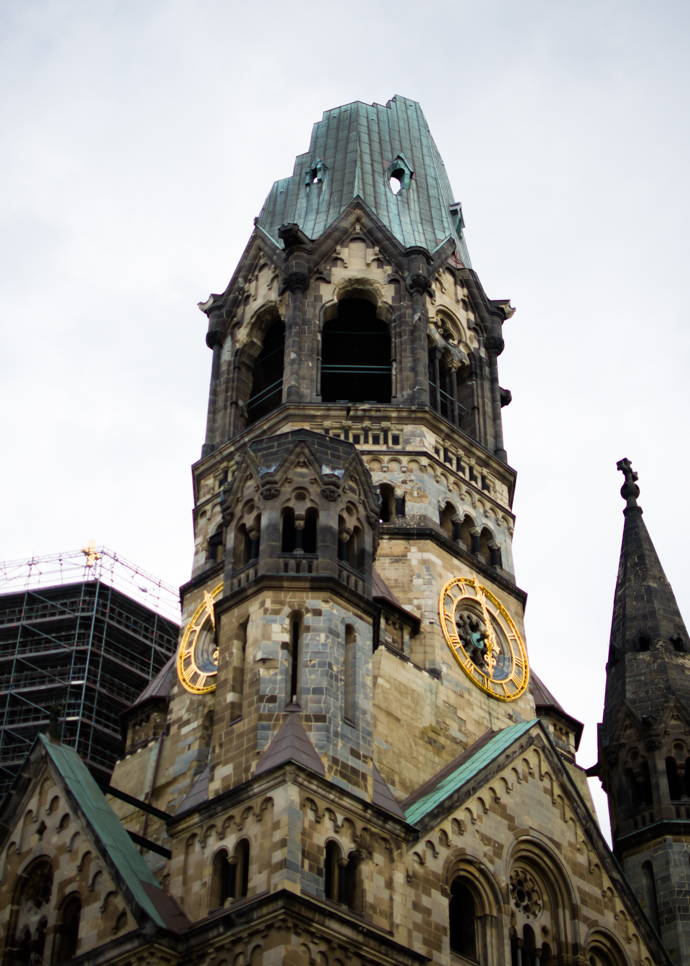 The Kaiser Wilhelm Memorial Church (in German: Kaiser-Wilhelm-Gedächtniskirche, but mostly just known as Gedächtniskirche [ɡəˈdɛçtnɪsˈkɪʁçə]) is a Protestant church affiliated with the Evangelical Church in Berlin, Brandenburg and Silesian Upper Lusatia, a regional body of the Evangelical Church in Germany. It is located in Berlin on the Kurfürstendamm in the centre of the Breitscheidplatz.
The original church on the site was built in the 1890s. It was badly damaged in a bombing raid in 1943. The present building, which consists of a church with an attached foyer and a separate belfry with an attached chapel, was built between 1959 and 1963. The damaged spire of the old church has been retained and its ground floor has been made into a memorial hall.
The Memorial Church today is a famous landmark of western Berlin, and is nicknamed by Berliners "der hohle Zahn", meaning "the hollow tooth".